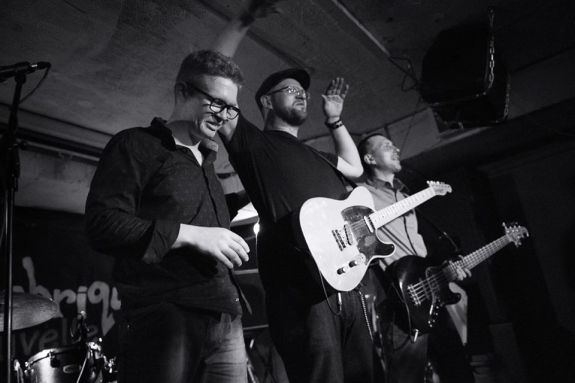 Blues Doctors are a modern blues rock band from Yekaterinburg, Russia.
The group is well-known for its hot live sound, energetic drive and sense of style as well as professional and very sensual performances, and it ain't no surprise – them fellas know what they do, and hell, they love it!
Blues Doctors are famous among Russian fans of blues and also have many fans abroad.
Blues Doctors are:
In 2010 Blues Doctors opened several shows for the hero of blues guitar Gary Moore on his last tour.
In 2011 Vladimir Demyanov won Grand Prix at a music contest held at "Music-Moscow" exhibition supported by Gibson.
Up to now Blues Doctors have released 3 albums: Blues Doctors (2005), Acoustic Gentlemen (2009), Electric Gentlemen (2014).
Currently, the band is working on a new album. Their Summer-2015 plans include playing at VII International blues-bike festival Total Flame-2015 in Suzdal' at the end of July and giving several shows in St. Petersburg, Moscow and other Russian cities. The group is often seen live, and is equally organic at both - cozy small clubs and large festival venues.
The "Doctors" collaborate with their colleagues from around the world on a regular basis.
The band members are convinced – music is a united thing; it knows no national, religious or geographical boundaries. This is a universal language available for all people – and it can make them happy!